The Gandel family's long-standing philanthropic arm, Gandel Philanthropy, is changing its name to Gandel Foundation
The Gandel family's first formal philanthropic structure was established way back in 1978 by John and Pauline Gandel, and it was known at the time as the Gandel Charitable Foundation. In the 40-plus years of providing community funding and support, the philanthropic entity held several different names, and for the past 10 or so years it has proudly borne the name Gandel Philanthropy.
As with many things in life, the time seemed right to look to the future, reassess and redefine the strategy for giving and community support, which will be announced next year, and also revisit the official name and visual identity of the philanthropic entity.
The end result is the new name – the John and Pauline Gandel Foundation, which will be known externally simply as – Gandel Foundation.
A new logo has also been developed to accompany the new name. The revised visual identity will be two-fold: one element is the official Gandel Foundation logo, the so-called "brand logo".
This Gandel Foundation logo is distinguished by the stylized, intertwined letters "J" and "P", representing John and Pauline's initials – and the eternal and inextricable bond of their enduring life partnership. This logo will be used on the organisation's website, letterheads and the official collateral such as banners, envelopes, merchandise etc.
The other, so-called "media logo" is distinguished by the emphasis on the word "GANDEL". This logo will most often be used in external communications and it will be offered for use by Gandel Foundation's grant partners.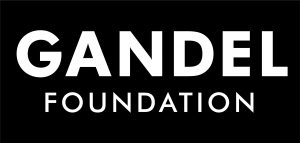 The new name and the new logo of Gandel Foundation is officially in use from 18 October 2021.