In December 2020 Gandel Foundation joined forces with The Ark Centre and Fed Square to help produce a Multicultural Chanukah event at the Atrium at Fed Square.
The Pillars of Light event – which was, in fact, a series of eight events across eight nights of the Chanukah Festival – aimed to bring a ray of light to the people of Melbourne and the many different communities that took part in the evening functions.
Officially launched by the Lord Mayor Sally Capp, Pillars of Light saw community leaders from all walks of life taking part, from sports stars, academics and researchers to politicians, commissioners and arts leaders. The speakers, the visitors and the performers who participated came from the Indigenous, Vietnamese, Chinese, Muslim, African, Greek, Bosnian and many other backgrounds.
Each evening featured a tailored program highlighting the core values of harmony, connection, a sense of community and of coming together through guest speakers, dignitaries, artistic performers, cultural groups and more.
"The message of Chanukah is that a little bit of light can dispel a lot of darkness," said Rabbi Gabi Kaltmann, Rabbi of the ARK Centre in East Hawthorn. "This year's Chanukah multicultural celebration in the city celebrated so much more – the sharing of light, of hope, and of all of us emerging out of darkness, something that is so relevant and necessary in our current situation," concluded Rabbi Kaltmann.
Visitors to Pillars of Light had the opportunity to write their own messages of hope, wishes for a better future and good deeds they might plan to do, and post them onto the "Pillars of Light."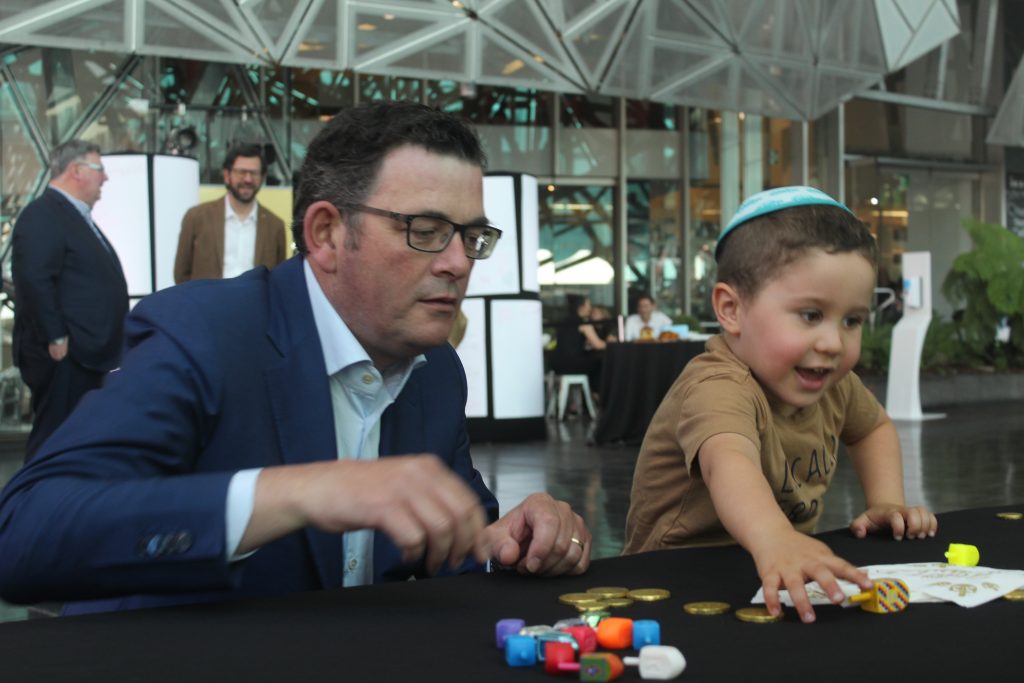 "Our Melbourne community is made up of many diverse groups. By bringing together a broad range of communities, from different backgrounds, faiths and cultures, we hoped to build bridges and create a sense of community, a sense of caring for each other, with all of that taking place in the heart of our city, at Fed Square," concluded Rabbi Kaltmann.
And that's exactly what happened!