In the second phase of COVID-19 grants distributed by Gandel Foundation, food security featured strongly, with six out of 13 grants supporting that area.
One of the recipients was FareShare, a long-standing partner of Gandel Foundation and an organisation that provides cooked meals to countless vulnerable Victorians.
FareShare received a Major Grant to help them source and install urgently required equipment, such as ovens, sealing machines and transport vehicles, in order to expand their meals production and distribution.
The organisation moved swiftly and before the end of January they already purchased and installed a new commercial oven (pictured), which now enables FareShare to cook 30% more meals with every batch. The new oven is also self-cleaning, saving their chefs hours of hard work – and valuable time that they can now spend preparing and cooking food.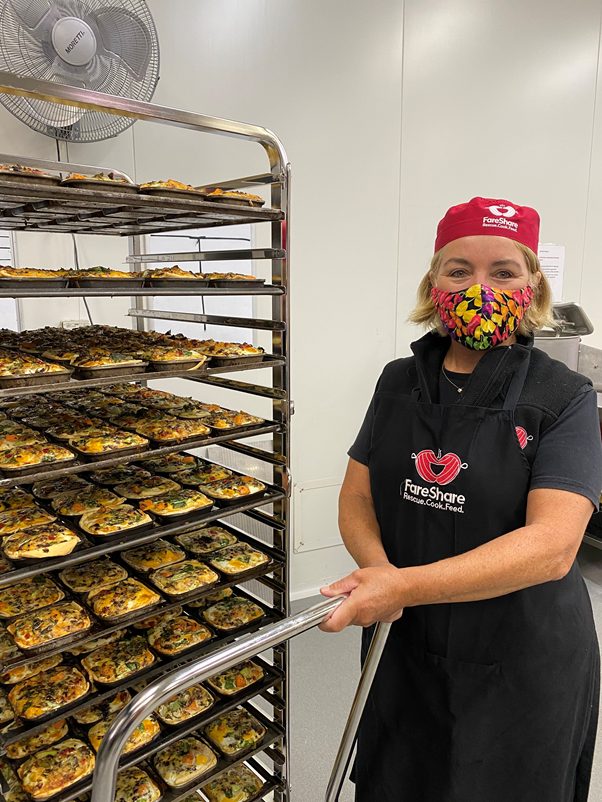 Freshly baked vegetable quiches straight out of the newly-installed FareShare oven.